On the lookout for a expert window cleaning service? Seek no further than CCS Services, we are a highly experienced team of window cleaners, we keep our window cleaning costings are completely clear. We ensure that all of our support personnel are fully insured and trained for the window cleaning solutions they supply. As a company use the very latest purified water clean using both reach and wash and traditional blade methods.
Accredited Window Cleaners in Bridgend
Our company are fully accredited. IPAF and Safecontractor approved. We ensure the very latest standards in Health & Safety. You can be rest assured that all of team are fully insured. We cater to both domestic & commercial customers across Bridgend and the nearby locations. Giving a selection of window cleaning time-tables to satisfy all budgets.
For A FREE quotation Text or Phone 07877 907528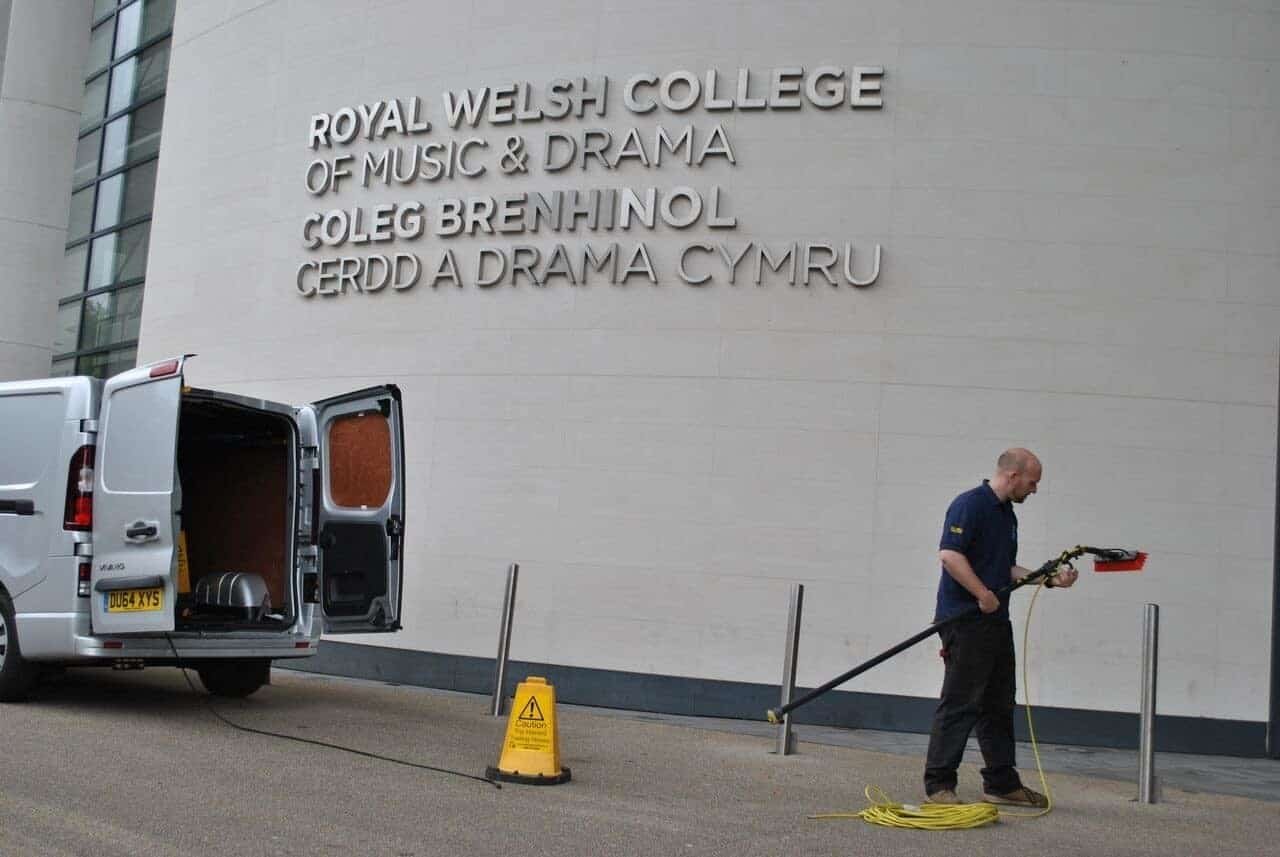 Bridgend (English: /brɪˈdʒɛnd/; Welsh: Pen-y-bont ar Ogwr or just Pen-y-bont, meaning "the end (or head) of the bridge on the Ogmore") is a town in Bridgend County Borough in Wales, 20 miles (32 km) west of the capital Cardiff and 20 miles (32 km) east of Swansea. The river crossed by the original bridge, which gave the town its name, is the River Ogmore, but the River Ewenny also passes to the south of the town.
Historically a part of Glamorgan, Bridgend has greatly expanded in size since the early 1980s – the 2001 census recorded a population of 39,429 for the town and the 2011 census reported that the Bridgend Local Authority had a population of 139,200 — up from 128,700 in 2001. This 8.2% increase was the largest increase in Wales except for Cardiff. The town is undergoing a redevelopment project, with the town centre mainly pedestrianised and ongoing works including Brackla Street Centre redevelopment to Bridgend Shopping Centre, Rhiw Car Park redevelopment, ongoing public realm improvements and the upgrade of the Bridgend Life Centre and demolition of Sunnyside offices to accommodate a large retirement complex.